Tower Crane Operator Horn
SkyHorn is the world's first tower crane operator horn that attaches to the crane's hook-block; offering a seamless way to warn riggers, workers, and innocent bystanders of the crane's overhead load position.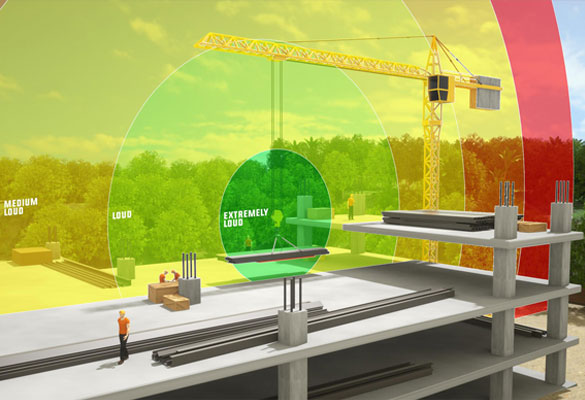 The problems with a horn located at the operator's cab:
The distance of the standard warning horn from the load position does not warn of the load's location.

Compounding noise renders the horn at the cab barely audible and thus ineffective

Workers are unable to audibly determine the load's position.

The operator should have control to provide enough time for adequate notice.

A simple whistle or an air horn is not in the operator's control, nor does it properly warn workers of overhead loads.