SkyHorn is the first crane warning horn that attaches to the crane's Hook-Block; offering an optimal location for warning riggers, workers, and innocent bystanders of the crane's overhead load position.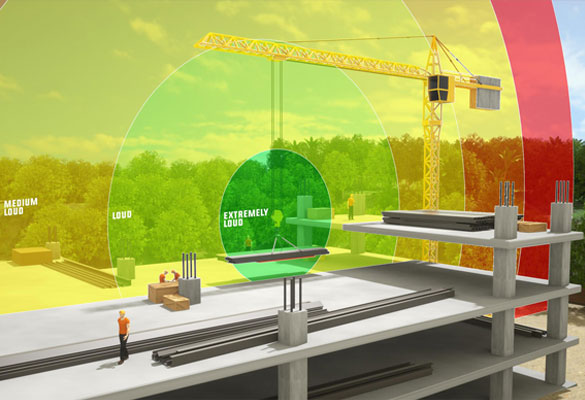 The Problems with a Horn located at the operator's cab:
The distance of the standard warning horn from the load position does not warn of the load's location.

Compounding noise renders the horn at the cab:

Barely audible Ineffective

Workers are unable to determine the load position, audibly.

The operator should have control.

A whistle or an air horn is not in the operator's control.